The Association Engagement Playbook
A Roadmap For Increasing Member Retention Rates
.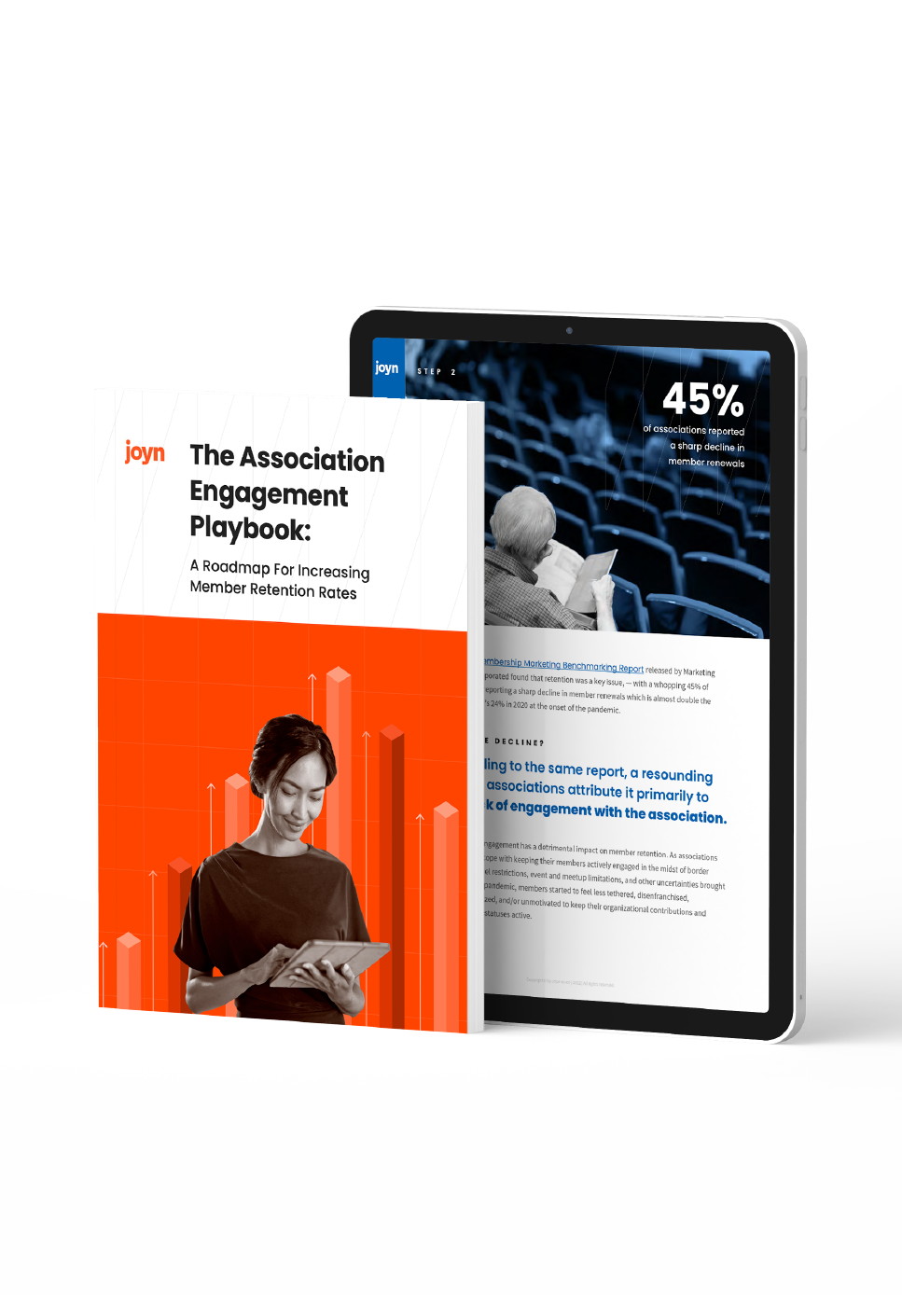 Download


Your Free Copy

Download our Association Engagement Playbook today to gain the latest association industry insights & strategies sure to boost your member retention rates.

Get Actionable
Insights & Proven Strategies
.

Learn the importance of keeping a thriving member community.

Understand how to keep track of your member retention rates to uncover trends.

Uncover what could be causing member attrition.

Learn strategies and tactics on how to keep an actively engaged member-base.

Get some tips on how to regularly check the pulse of your member-base and make them feel valued.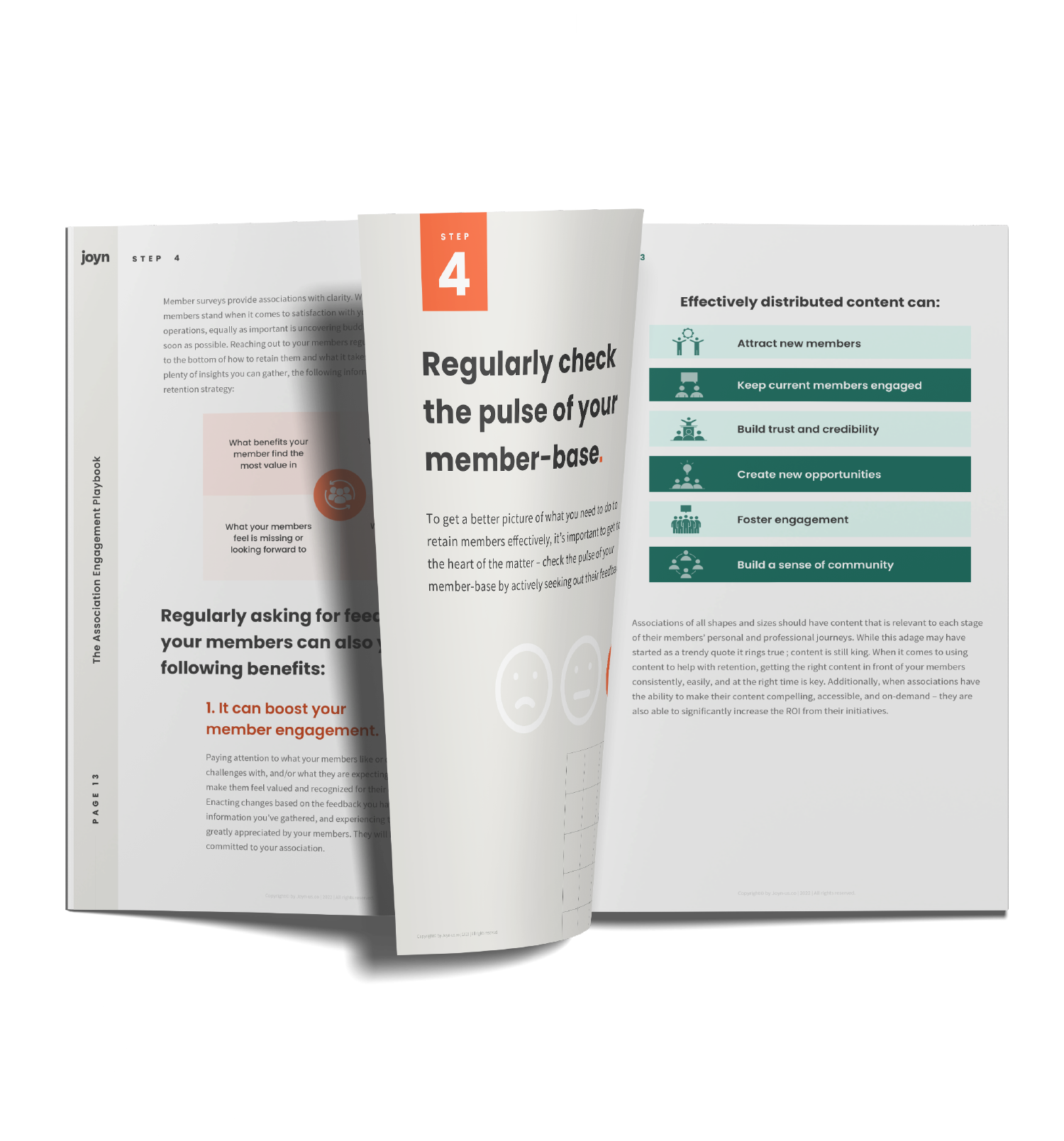 SUBSCRIBE TO OUR NEWSLETTER
Joyn

The Revolution

Don't miss out on latest event industry insights, trending posts, & more. Subscribe to our newsletter today.